Ascendion's regular Grand Strand on-site service area is centered on Myrtle Beach, and encompasses all of Horry County. Please refer to the map below.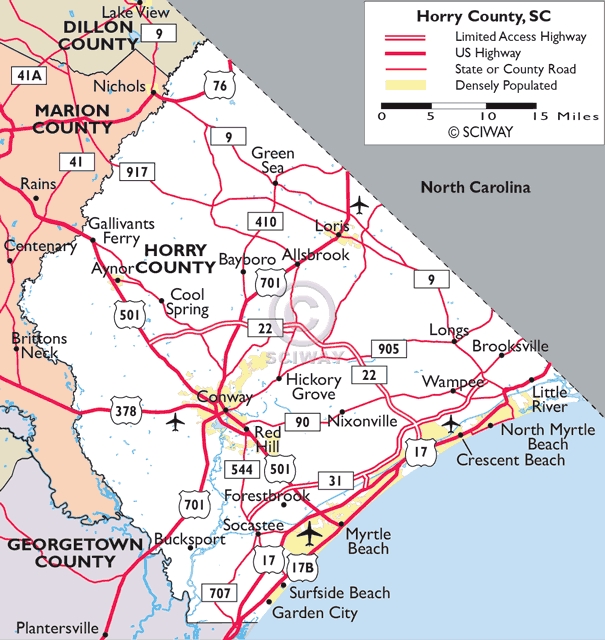 Our Extended Service Area rates are based on mileage, and cover parts of Georgetown County, Marion County, and Dillon County. Please contact us for extended On-Site service rates.
If you can't tell whether you're in our service area, or if you have a general question about our service in your location, we're glad to help. Just give us a call.